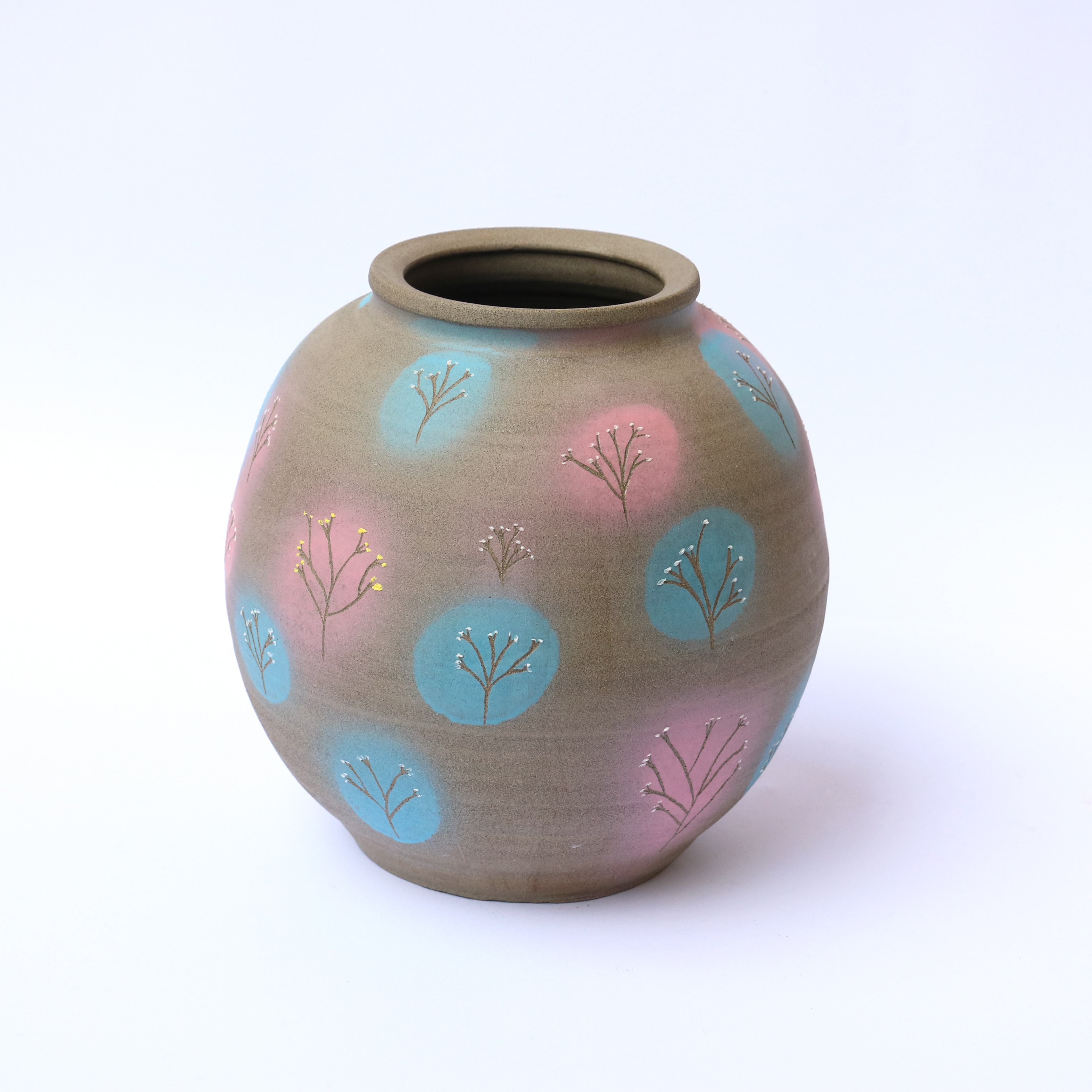 Moonjar, inspired by Naive movement.
This vessel was exhibited at Gina Gallery, as a part of an exhibition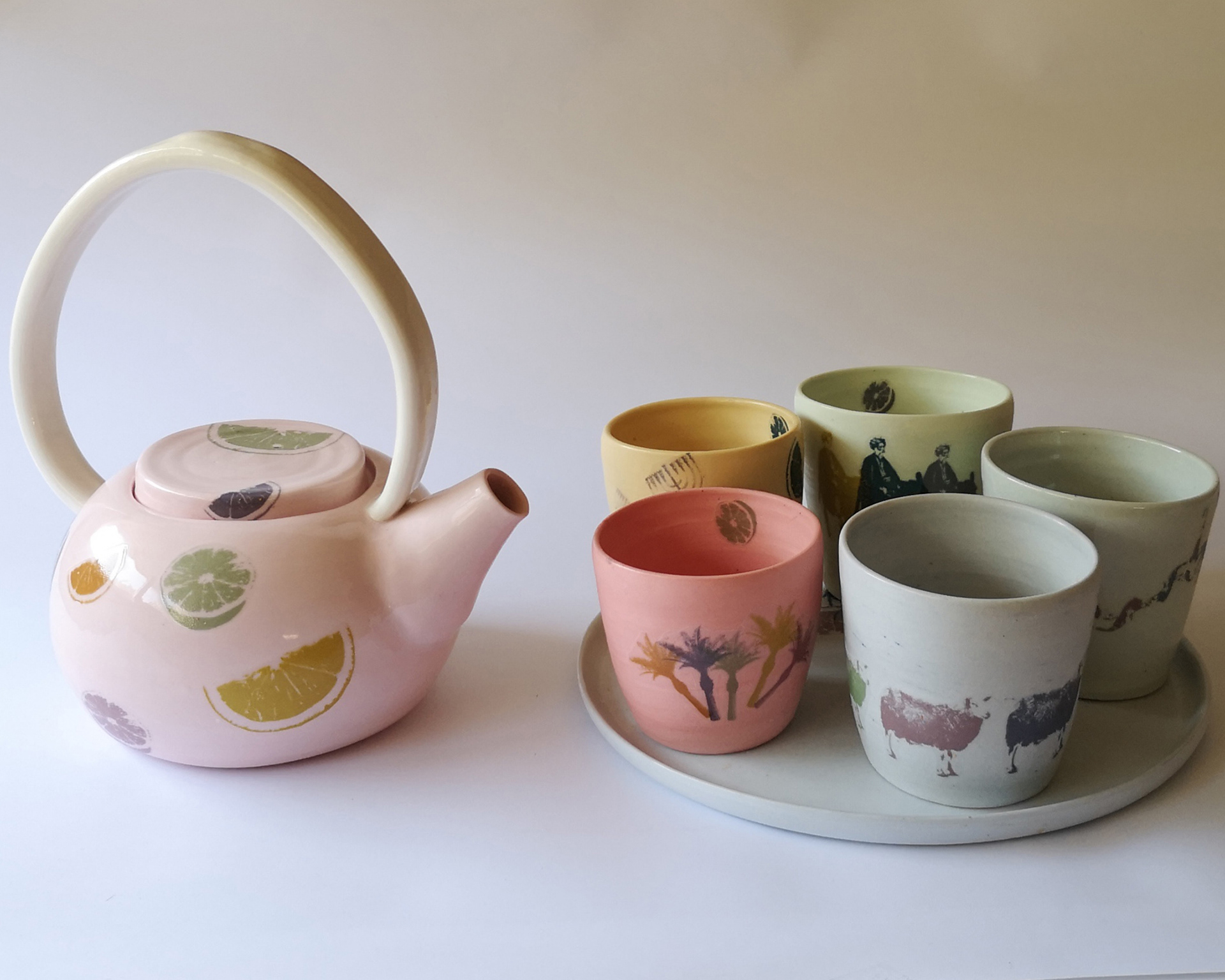 In this work I integrated with the element of "Old Bezalel" (1906-1950), and contemporary ceramics. 
I used the elements that are found in old Bezalel; man riding a donkey, camel, orange, Jewish instruments and sheeps. 
By making the ware on the wheel, a temporary technique from ancient times, and with a modern technique, printing decals from a printer - I combined the elements. 
This series is now presented at a branch of The Israel -Museum Rockefeller Archaeological Museum, Jerusalem.